Free

Software Solutions
---
No Such Thing as a Free Lunch
The cost of free Web hosting is advertising. Using Tripod.com I have little control over the types of banner ads that will show. If you have concerns about the advertising on this site please E-mail Mr. Holmes
Find Bad Links? E-mail Mr. Holmes
"We want to do everything we can to equip a new generation of technology leaders with the knowledge and tools they need to harness the magic of software to improve lives, solve problems and catalyze economic growth," Gates said. "Microsoft DreamSpark provides professional-level tools that we hope will inspire students to explore the power of software and encourage them to forge the next wave of software-driven breakthroughs." - Bill Gates (http://www.microsoft.com/Presspass/press/2008/feb08/02-18GSDPR.mspx)
---
what is DreamSpark?
DreamSpark is a Microsoft Program that supports technical education by providing access to Microsoft software for learning, teaching and research purposes.
DreamSpark is simple: it's all about giving students Microsoft professional-level developer and designer tools at no cost so that students can chase their dreams and create the next big breakthrough in technology - or just get a head start on their career.
DreamSpark helps educators teach the latest technologies and experiment in research. Microsoft knows that to make learning more motivating, relevant, and engaging for today's students requires a diverse set of resources. DreamSpark gives educators the resources to ensure their classrooms always have the latest technologies to challenges, motivate, and keep students engaged in new ways.
DreamSpark is also a subscription for Academic Institutions: it provides a cost-effective way to put Microsoft developer tools, platforms and servers in labs and classrooms, and on their students' and faculty's computers for learning and research purposes. It reduces lab costs and teaching budgets.
https://www.dreamspark.com/What-Is-Dreamspark.aspx

ACCESS TO THE QUINCY HIGH SCHOOL STUDENT SOFTWARE PORTAL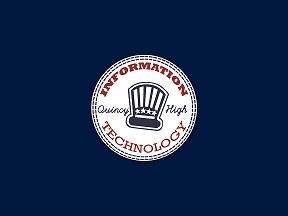 Registration Instructions
In order to register students will need to enter a unique identifier which is set as the student's last name (in all caps) followed by his/her student ID number.
Ex. Smith, John Q ID# 0051234 UID = SMITH0051234
Go to the following site and create your account. Note that the ELMS (Electronic Liscense Management System) site is managed by a third party company. The QHS Administrator can not access, edit, or reset your account once created. Access issues at the ELMS site will require support from that site.